Photographer: Aleksi Kokora – Editor: Sems Erik
Hailing from the world of fashion and music, we chose today's guest Mush to be the focus of this article. While it may be in short form, we are sure that it will be a source of inspiration for many, especially young people with artistic ambitions.
It is no secret that behind every talented and creative person, there are many challenges that shape his vision and determine the course of his life.
Him
Mushraff Yusuf Mansaray, better known as MUSH, is a 21-year-old man from Sierra Leone with a high school-level educational background. Due to his circumstances in life, he first moved to Ghana, and then to Europe and Spain; he eventually ended up in Finland, where his new life began. While it seems like a very long story to be shared at this stage, everything that he faced ultimately pushed him forward to a better future. Through it all, he has appreciated what's been learned about life.
His physique encompasses high modeling standards, standing tall at 190 cm and weighing 93 kg.
His unique personality stands out, as it is an awesome mix of serious professionalism and a great sense of humor. Once you first see him, you will find yourself gravitated to his modern African face and his shiny appearance, which is made very clear from his modeling portfolio.
He started his modeling career on February 28, 2021 by taking a very high step forward, achieving a lot in such a short amount of time.
Mush has been featured in an editorial article in Scandinavian Vogue, and he currently cooperates with some of the biggest Finnish-based brands, such as Bille Beino, Arela Studio, and Karo Koru. As for the future, he aims to work with Casablanca and Prada. In the world of music, his newly launched song "Needments" received positive ratings by people. He recently released a joint project with his close friend Grande Mahogany, called "Crack, No Moe". The Finnish media also covered his song, so you may have heard it playing on the Ylex radio station.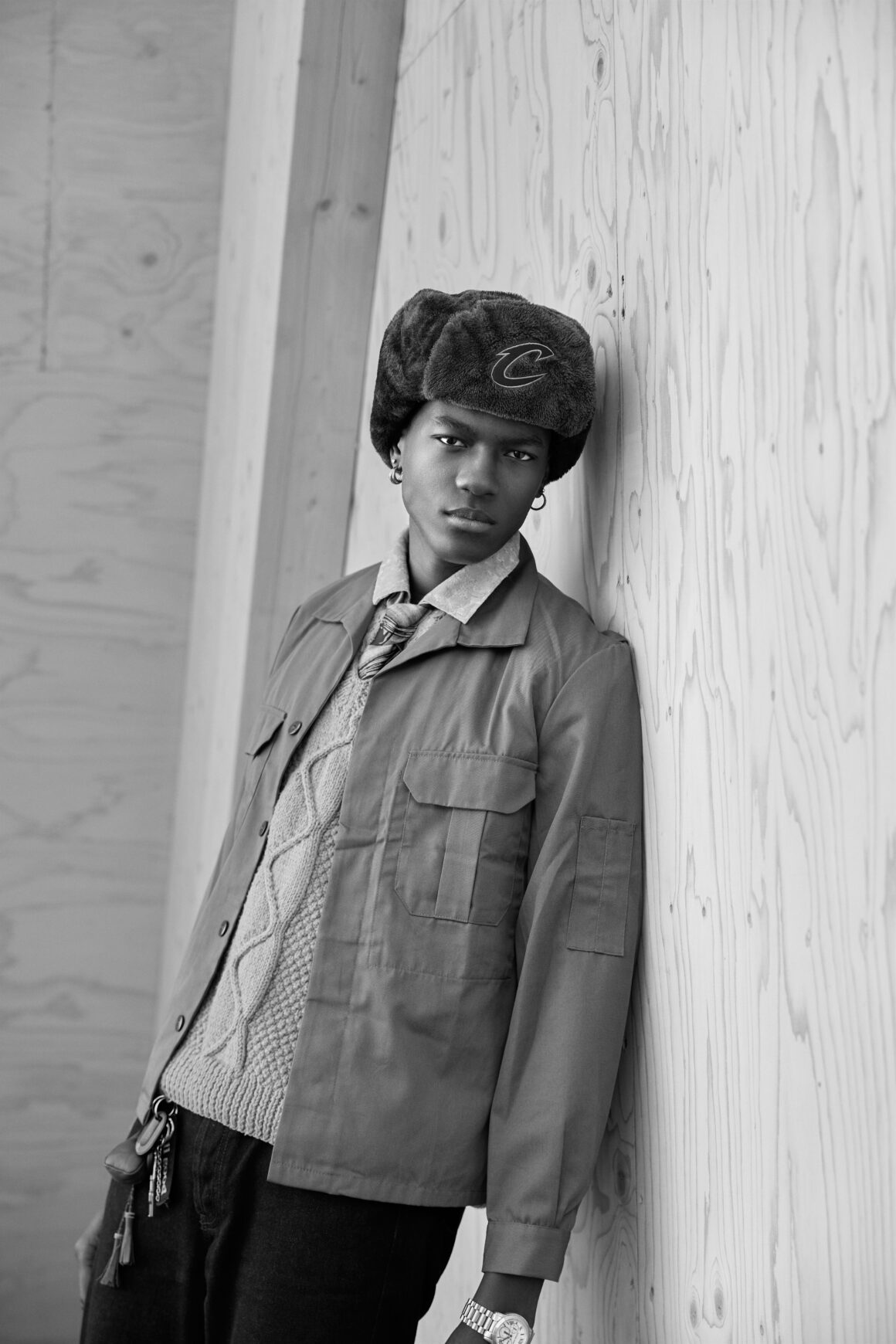 Being Unique
As a singer, my previous experience in the choir as an adolescent has helped me practice my vocal ability in many different ways and languages daily. By setting my standards of singing inspiration very high, it makes me unique compared to other vocalists.
To my own knowledge through studying the music industry in Finland, I have no competition because no one else makes music like the way I do, using versatile languages and various instrumental pieces. Because I am my own competition, I always push myself forward in every way possible. People can tell in all of my songs that I'm not just a vocalist because I also partake in music production. I also possess a cultural and acoustic advantage that puts me 3 steps ahead of everyone in the music industry. More than three different cultures and various sounds are highlighted throughout my music.
Behind my music
Healing myself, my past experiences, mental health, and a series of emotionally-touching sounds and rhythms are all I want to share through my music for now. The keywords are "for now," because as I change as a person, my music also changes from time to time. Above all, the most prominent goal is to always create inexplicable emotions.
The first song
I had my first release (Endless Summer) in September 2022. For the first time ever, I succeeded in going through the process of releasing music. There are a lot of steps involved, such as making sure that the song is mixed and mastered to your liking, creating promotional content, and submitting the song to my music service distributor.
I really love and appreciate that there are so many people enjoying what I have been doing so far. From all the great feedback that I've gotten thus far, they seem very excited to hear and know more.
By luck
When I first arrived in Finland in 2020, my ex partner's friend, who is a makeup artist, pitched me the idea of involving me in a photoshoot that he wanted to publish independently. I accepted his proposal and did my first modeling gig. The release of these pictures generated really good feedback from other people. I suddenly received multiple requests to work with me, so I continued doing shoots as a freelancer.
I had to gradually understand the world of modeling by acquiring a level of calmness and confidence that is needed to mentally get the best pictures of you. When it's taken in such a way, the client appreciates you and will consider working with you more in the future.
From my personal experience, I've been lucky enough to meet the right people from the very beginning of my integration in Finland. In other words, I think that my journey seems to have been (at least) slightly easier than most immigrants, especially those who don't speak Finnish.
I believe that Finland, just like any other country, is evolving. With each decade that passes, more people from different backgrounds and cultures appear in Finland. Their integration plays a huge role since these minorities are occupying a greater place in Finnish society, especially within the young communities where people seem to be a lot more open-minded, at least in Helsinki.
"I don't feel the need to "connect" to my character whatsoever because I believe I am already well connected to myself. "
As you are, The modeling agency
My first experience with the agency was very enriching because the staff members and other models were very loving and present to share their aims and experiences with me. Compared to other agencies, As You Are has a completely different aim towards the models. As You Are actually accepts people as they are, and respects and values the uniqueness of each individual.
I believe that the agency truly appreciates my different cultural background and personality, as they genuinely make their best effort to create a joint collaboration with me and other creatives for projects.
"My favorite thing, and what also keeps me motivated, is to be surrounded by other creatives and creating together."
Photographer: Aleksi Kokora – Editor: Sems Erik
Me & my own style
With regard to my style, I have become more confident in expressing myself through clothes and experimenting with colors and materials. I definitely take some inspiration from my daily life through meeting people. My current goal with fashion is to infuse all the different style stages I have had into my own personal style.
Next
I have new songs on the way, along with some new modeling gigs coming up. I'm also looking to sign with a foreign agency this year.
Aside from music, I would love to create a video interview or a vlog where I can share my thoughts.
On the podcast, we plan on putting ourselves out there and sharing our stories and experiences as artists, producers, Djs, and event planners – and of course, ourselves as human beings. It will also be backed up by the current music releases within this time period.