Photographer: Aleksi Kokora – Editor: Sems Erik
An important question has come across our minds, perhaps for the first time ever in the media.
Why do we never hear about the role played by Chinese entrepreneurs, activists, researchers, and experts in several fields, let alone the Asian community's economic, technological, climatic, and technical roles in Finland?
Why has the media not covered anything about the experiences of people with Asian backgrounds and their inspiring integration stories here in Finland?
Perhaps what is being discussed the most about them is on the tourism level, as they are considered one of the most prominent communities that provide winter tourism in northern Europe and Finland, which is distinguished by its picturesque nature, especially in the winter and spring seasons.
However, there is a lot that may be hidden about the powerful roles they play, which is an important part in cultural diversity, as well as being an active partner with Finland.
Recently, we wanted to turn to the technical side in terms of the content of the topics we raise.
When it comes to successful merger experiences, we reflect upon the richness of these experiences and the tools used by those who choose to live in Finland. For instance, they could create an artistic entity, which makes them the object of admiration for many people due to the uniqueness in their vision presented to the artistic circles and celebrities.
Such a specific example can be seen with this extraordinary personality featured in our article, as we learn about his journey through the world of music and photography from China to Finland.
Tianjun Li
Also known as Timjune, he was born in China in 1999, but Tianjun Li has been living in Finland since 2022. As a multidisciplinary artist and photographer, he is currently pursuing a Master's degree in Visual Cultures, Curating and Contemporary Art at Aalto University.
​With several exhibitions in prestigious museums and galleries across the globe, Tianjun Li's captivating works have garnered attention from international art presses. He is also one of the youngest artists to have held a solo exhibition in South China. In addition to his artistic practice, he creates album artwork and music visuals for international musicians and celebrities. His unique, dreamlike vision and creative approach have earned him recognition as a rising talent in the art world.
Faster than I thought
As a newcomer from an Asian country, I've found that cultural and language barriers are inevitable when living in a foreign Western country. However, my integration stage in Finland has been quite smooth and filled with countless beautiful encounters, which has led to many precious friendships. As a part of Gen-Z, the rapid development of globalization has offered me a profound awareness of diverse cultures in the world. And most importantly, I believe that sincerity and kindness can break down the barriers of cultural gaps.
" A combination of talent, hard work, adaptability, networking, and cultural understanding are the keys of being well-integrated into the society."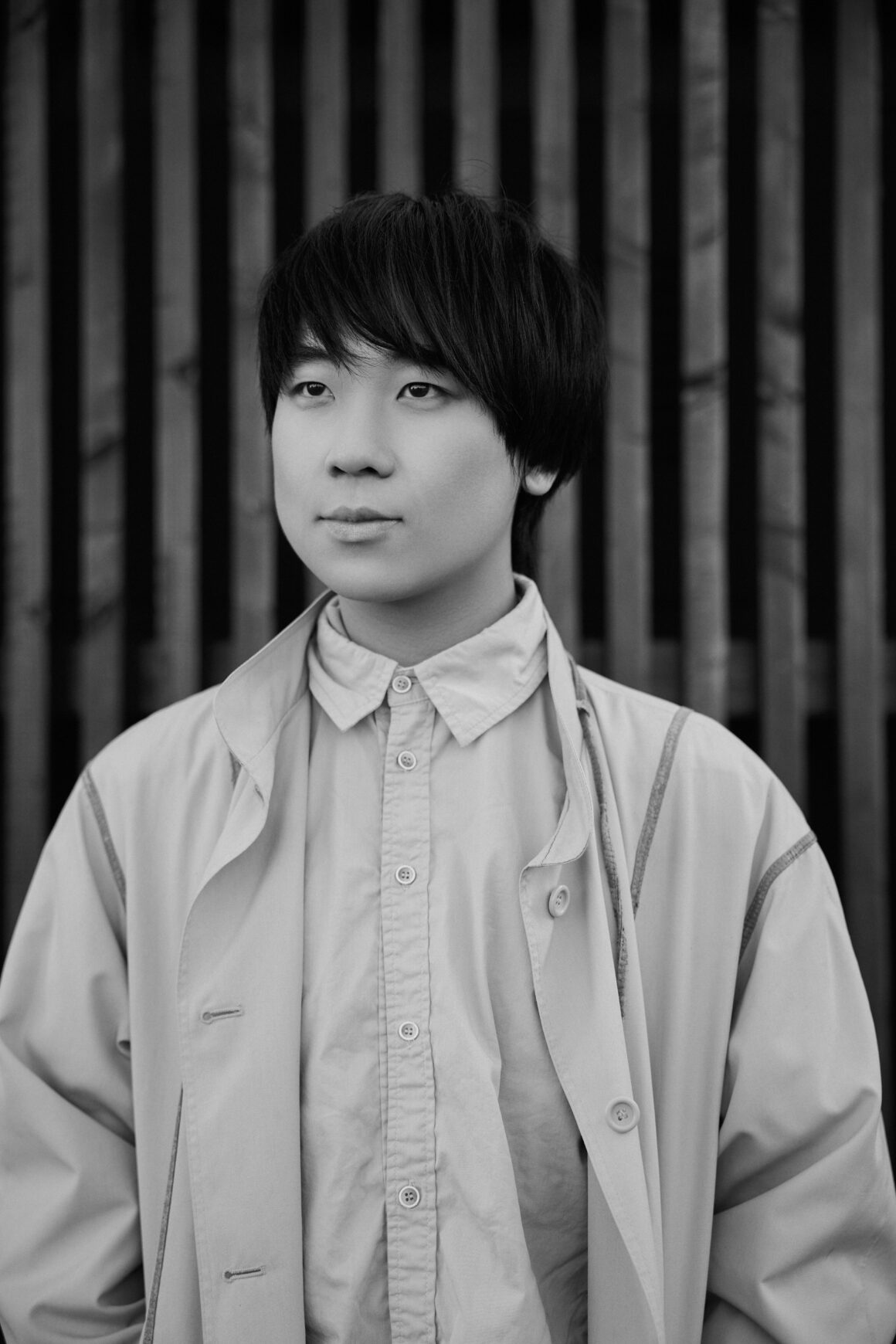 Photographer: Aleksi Kokora – Editor: Sems Erik
The journey
My journey to Finland has been a dreamlike experience. I like the word "journey" because I always feel that we are all on a long journey through life, which is full of surprising encounters. Before moving to Finland, I built a successful career as an established creative photographer in China's music industry. But deep down in my heart, there was always a voice calling me to step out, go explore and embrace the whole world, and to continue growing as an artist and photographer in the vast world of art.

I have always been drawn to Finland for its unique cultural atmosphere and thriving art scene. Finland also upholds an inclusive and equal society, along with the guaranteed freedom in art practice. And by following Finland's philosophy of living with nature, I felt that it could inspire me, both in my artistic career and in my journey of life.
Then I decided to apply for Aalto University, as it is one of the leading institutions in the world for this field. It was the only school that I applied for. Therefore, I am here in Finland, beginning a serendipitous journey intertwined with destiny and fate.
It can be challenging for artists living in Finland because the local art market is not very large, which may make it harder for artists to gain influence on a worldwide scale. On the other hand, it provides a very inclusive space for artists, including international artists, to efficiently collaborate and network.
After all, I believe that the work of art itself is the most influential factor in determining the success of an artist. Finland would be a very good place for international artists to be inspired, and to find their voices in the world of art.
" Even though it has been half a year living here, for me, Finland is a country of splendid creativity and humanity that continually inspires, nurtures and refreshes me, both in my artistic career and my journey of life."
My art & my destination
My work focuses on the interplay between diverse photographic subjects reflecting on its current reality, creating a new poetic visual dimension through the process of reconstructing various elements. This unique approach allows me to reinterpret contemporary phenomena with an ethereal perspective of surrealism.
My inspirations come from life and nature, in addition to literature, movies, music, and artworks from other artists.
I have two parallel careers. As a contemporary artist, I create art in interdisciplinary fields of photography, digital arts, painting, and music.
As a photographer, I work specifically with artists, singers, and celebrities for their album artworks and music visuals.
As an artist, some of my aspirations are to create better works, and increase their visibility and impact on the public. On the photographing side, I would like to collaborate with more talented artists from Finland, Europe, and around the world.

Despite photography becoming a very popular skill nowadays, professional photographers have their own specialties. I have developed a unique aesthetic and creative approach over my years of artistic practice as a photographer and visual artist. Through my own unique imaginative style, I have been rewarded with recognition from galleries, music industries, and magazines who are attracted by this certain aesthetic.

Throughout my journey collaborating with artists and musicians in the music industry, we have often felt mutual resonance in each other's work. I feel like that's how we find each other. As a photographer and an amateur musician, I am lucky to combine those two hobbies, transferring my feelings and passion for music into imaginative visions. From the technique side, I would describe myself 'drawing with photos'. When it comes to creating images, it is more than just taking pictures. It also takes time in post-production, which is a very significant part of my creating process. I used to recombine the photos I took in different places and make them into new images by overlaying and double-exposing, which creates the surreal and dreamlike photos.
I really enjoy the artistic ethos of Finnish society and the inspiring natural landscape, which I believe will continue to nurture me as an international artist and photographer.
" Be open-minded and go explore every possibility of life."
My clients
As an artist in the field of Fine Arts, most of my clients are art collectors.
As a photographer, most of my clients are musicians, music companies, and celebrities. I've had the honor of working with some talented Finnish artists, and I always look forward to future collaborations with more artists, brands, and companies that resonate together with my works.