Photographer: Aleksi Kokora – Editor: Sems Erik
Although the success stories of resettlement in Finland differ from one person to another, it is generally accepted that successful settlement in Scandinavia may take a minimum of three to five years with a vision and a clear path to employment.
Until recently, that was seen as a common notion and basic rule, but it has been dismantled. An Egyptian young man is an exemplary example of this, whose personal resettlement experience did not exceed 18 months. He was able to prove that with high levels of education and global practical experience, rapid settlement in the labor market is possible. When there is a will to do something, there is determination to find a way to succeed and change facts.
Born in 1985 in Cairo, Egypt, Tarek Fahmy graduated from the English Section of Commerce at Ain Shams University. From his last years in university to now, Tarek has continuously worked in different industries.
For more than 14 years, he gained professional experience in various areas, ranging from advertising and marketing to banking and finance. However, his true passion is service design and the human-centric approach.
In January 2020, he moved to Finland to start his MBA studies in Service Innovation and Design.
Without realizing it, he became a criterion against which the basis of success may be measured for those who choose to study, work, and live in Finland.
New environment
I don't have any issues with integration, as Finland is my 7th country after Malawi, Tanzania, South Africa, Jordan, Washington, D.C., and Egypt.
I believe living and traveling to these places has allowed me to develop powerful adaptation skills and a better understanding of different nations. However, Finland is a very unique context. For me, Finland is like an African tribe that has its own norms and traditions. If you did not grow up here, it takes you much longer to learn their culture. As you can imagine, it can be a tough ride for internationals in these cultural environments where people only accept their norms and specific ways of doing daily tasks.
On top of all the previously mentioned factors, you also have to learn a new language, find a job to earn money or enroll in a school to continue your studies. You also need to adapt and learn new habits in a new society in order to stay relatable and included. While the circumstances certainly vary from one person to another, this process can be tough. I definitely had my dark moments without friends or the sun, but I eventually figured it out. Needless to say, Finland can be very tough on internationals, and you won't have a kind heart to hug you at night.
Continually learning culture
I have such a craving for knowledge, in which I just want to learn about anything and everything. I do not want to miss any piece of information, which has led me to attending so many random courses about whatever grabs my attention. Back in Egypt, I studied Business Administration in the English Section of Commerce at a historic university called Ain Shams University, established in 1950. Speaking of education, the high quality of education in Finland was one of the two main reasons for my relocation to Finland. Secondly, Finland is a leading country when it comes to service design, which was my core study. Basically, if we exclude the bad Finnish weather and my nonexistent social life, then I would have made a great choice to come and study here.
It was not easy enough
Beginning in Finland for internationals is tough on so many levels. As I've said before, you have to adapt to new weather, new products, new cultural norms, a new language, and even new communication styles, all while having zero social life and zero understanding on how to feel included and how long this might take. However, Finland requires patience and sheer determination to truly believe that you will reach what you desire. You work, do what you can, and believe that it will shape up for you, even in the worst moments. Of course, this stage is not easy or simple. You are all alone, and on top of all of the previously mentioned adaptations, there is zero social life. And for an extrovert like me, you are used to specific types of outings and different restaurants or hotel styles. Going through the very unique Finnish experiences, you can sometimes feel overloaded or overwhelmed. I do not know how this can be for others. Personally, it was like a wave going up and down – some days were easier than others, and some days were harder. Some days, you lose hope and give up on your skills. And some days, you push yourself even harder. The recipe is determination, a good routine, faith in yourself, and a strong belief that it has been always working for you. For me, I was always backed up with a belief in my skills and my capability to undergo a swift integration, along with believing in the universe that it has been always working for me. Touch wood.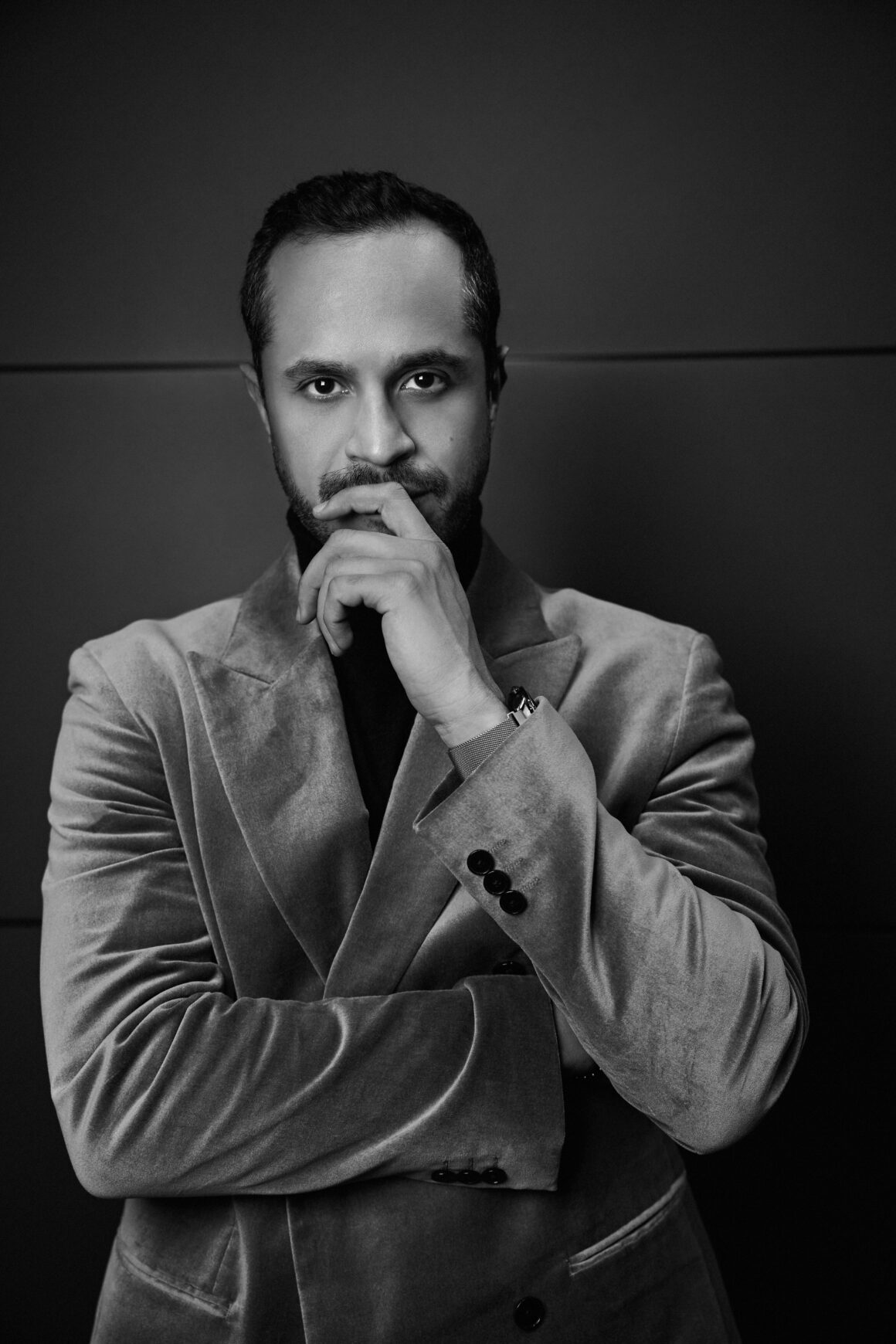 Photographer: Aleksi Kokora – Editor: Sems Erik
Me and Miltton
I currently work as a lead service designer at Miltton, a leading marketing, communications, and consulting organization. I work with true creatives and professionals that work on a daily basis to change the world for a better future. This is the core of my work as a service designer. Alongside with my colleagues, I think of ways how we can enhance, shape, create, and change a specific experience for users and customers. By doing so, we provide this user or customer with an effortless experience that does not feel like we ( as a product or a service ) are part of his life or a tedious extra step. I love service design, and it is my true passion.
My hiring process at Miltton was very smooth, and I would say, with very high standards. I have been following Miltton for a while. In the spring of 2022, Miltton hired one of my main inspirations in the service design field, making it a yes-yes situation for me. Working in a great organization directly with one of my inspirations was a dream of mine. Once I saw a position open last summer, I applied and had three interviews. Then I was hired and accepted as a Milttonees. Inside Miltton, we are like a big family, and that sense of community has always been felt since the first day of my employment. We all love our work and we do our jobs with passion. We do not have such labels, like immigrants or internationals. We have a human being that is skilled enough to do the job. My hiring process proves this because when I joined Miltton, I didn't even have a referral. My skills and work experience perfectly matched the job description. It is that simple. I am blessed because of Miltton. I have worked in more than 8 companies, but Miltton is one of the best when it comes to the culture and working environment.
Challenges that a new immigrant can face in the working field
Well, the Finnish market is a very unique market. When it comes to business norms and daily work routines, it can be different especially if your previous experience has been with American institutes. It takes time for any international to learn these new norms. Above all, you need to be eager, be persistent, stay open to new challenges, and have a deep desire to be a part of Finnish society.
It's only been two years
Looking back, it has been a bumpy ride – a little bit of a roller coaster ride to be honest. With no job and no education, there was so much uncertainty. I moved here in January 2020, brand new and still learning about the country, and then everything changed when the Corona wave hit. With all the regulations being enforced, I started adapting to Corona's new norms. However, during the Corona year, I still managed to achieve a lot. I was accepted as a student, worked on three projects as an independent consultant, learned the Finnish language, and had one public speaking gig.
This year has changed my views about Finland, and I gained a lot of motivation. If I can do this during Corona under all of these regulations, what can I do when Corona is over? While the possibilities would be endless, I have ended 2022 feeling content and proud. That said, do not misjudge me because I have not started exploring future possibilities yet, but I am in a good position to start now. From a different angle, I see Finland as a utopia on Earth. You have access to everything that you need or want; people are honest and true; and there is plenty of room for self-development and growth. Besides that, maintaining my social life and the weather are still obstacles for me. Do not get me wrong though. I have so many friends here, some of which are dear friends. However, being an Egyptian, I seek a very deep and intimate relationship with specific norms that cannot be found in Finland.
It's only been two years
Optimistic: always look at the world with positivity and joy even when it goes wrong. If you need assistance, use tools like breathing, counting your blessings, and yoga.
Passion: you want to experience what it means to be alive, and you want to experience that through what you love.
Determination: you will keep doing this no matter what your emotions are. If you feel down, keep doing it whether it's your studies, work, or sports. Feelings are something that you cannot control, but you can control your actions and behavior.
Reflection: there is a big difference between reflection and being honest with yourself about how this action could have been better. It also occurs between beating yourself up when it does not go your way. When you fail to become better, you reflect on becoming the best version of yourself.
Be kind to yourself: build a nice routine, spoil yourself, and remember that we are here on this planet for a short amount of time. We have no control over anything, but we do our best and we keep on learning and exploring what it means to be alive.
The basics of a successful localization in Finnish society and the labor market
Stay targeted, and focus on what you want.
Study your passion until you feel confident about it.
Close all social media accounts and utilize this time wisely.
Divide your body into three parts, and input each need equally.
Body (sports), Mind (reading and information), and soul (yoga, meditation or religion).
Be patient and take all the necessary steps, even if some of the steps are just annoying.
Do not wait for the government to get you a job or education. You get yourself what you need.
Build your network through activities, webinars, meetings, or workshops.
Be open to change, and learn as much as you can about how business is conducted in Finland.
My experiences with the settlement system in Finland
I think Finland is not yet built for educated international professionals. Although the system could help others, I have learned from personal experience that the services and guidance are not meant for me. When I first came here, I joined the employment Office, which put me on a fast path while I was waiting for the university acceptance letter. From there, I joined a language education course. It was useful but very depressing. It also created so much hassle and misunderstandings between the employment Office and social service systems. Funnily enough, they do not have a complaint center. They can say and do whatever they want, knowing you can't even express your disappointment. I eventually decided to drop all of this and figure it out on my own terms.
Ultimately, it ended up being the best decision ever and benefited the environment. It certainly saved a lot of trees when the employment Office and social services providers ceased sending all their papers and letters. I always had a targeted plan in mind. I wanted to position myself in the Finnish market and express my capabilities as a service designer.
Finland can be tough, and people can easily lose themselves as an international while trying to blend in. If you want to make it here, you need to always remember who you truly are, why you are here, and what you want to leave behind. And more importantly, what are you going to do about all of that? I remind myself everyday that I am a mosaic of everything I have experienced, and I embody no one else except myself. Only after you've reached this realization, will you be able to contribute to this society.